Sacred Song Essentials
Plant-based care for mind, body and spirit.
For over 30 years, I have been passionate about herbal medicine for body, mind and spirit, from essential oils to medicinal and culinary herbs. In the early 90s, I considered buying land to grow herbs and create plant-based remedies to sell to local health food stores. Instead, I chose to become an acupuncturist and do a deep dive into Chinese herbal medicine and have been in private practice since 1996. All along, I have integrated plant medicine including essential oils, into my healing practice. Each product is hand-crafted in small batches, using the highest quality organic essential oils on the market.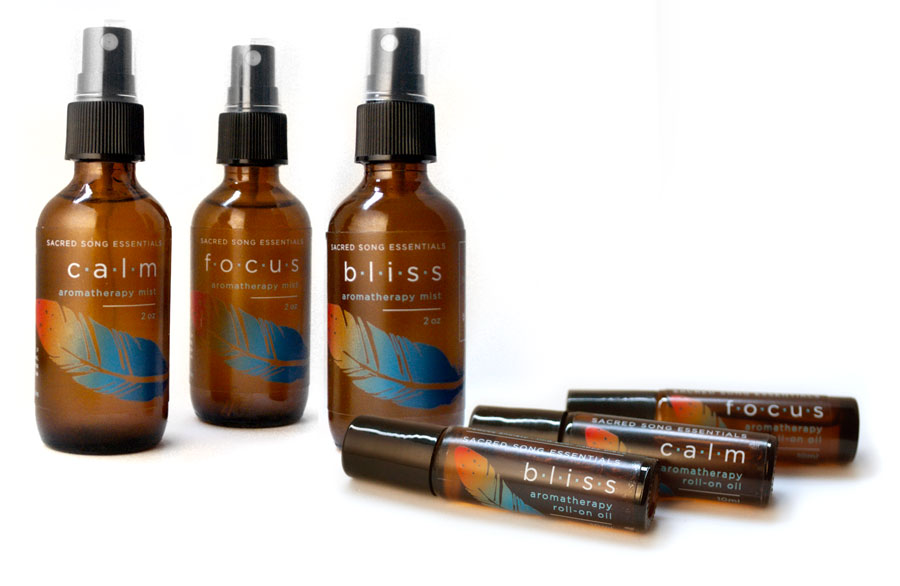 Sacred Song Essentials has been a real labor of love and I'm so excited to share these artisanal aromatherapy spray mists, roll-ons and energy clearing kits with you.
---
Product Information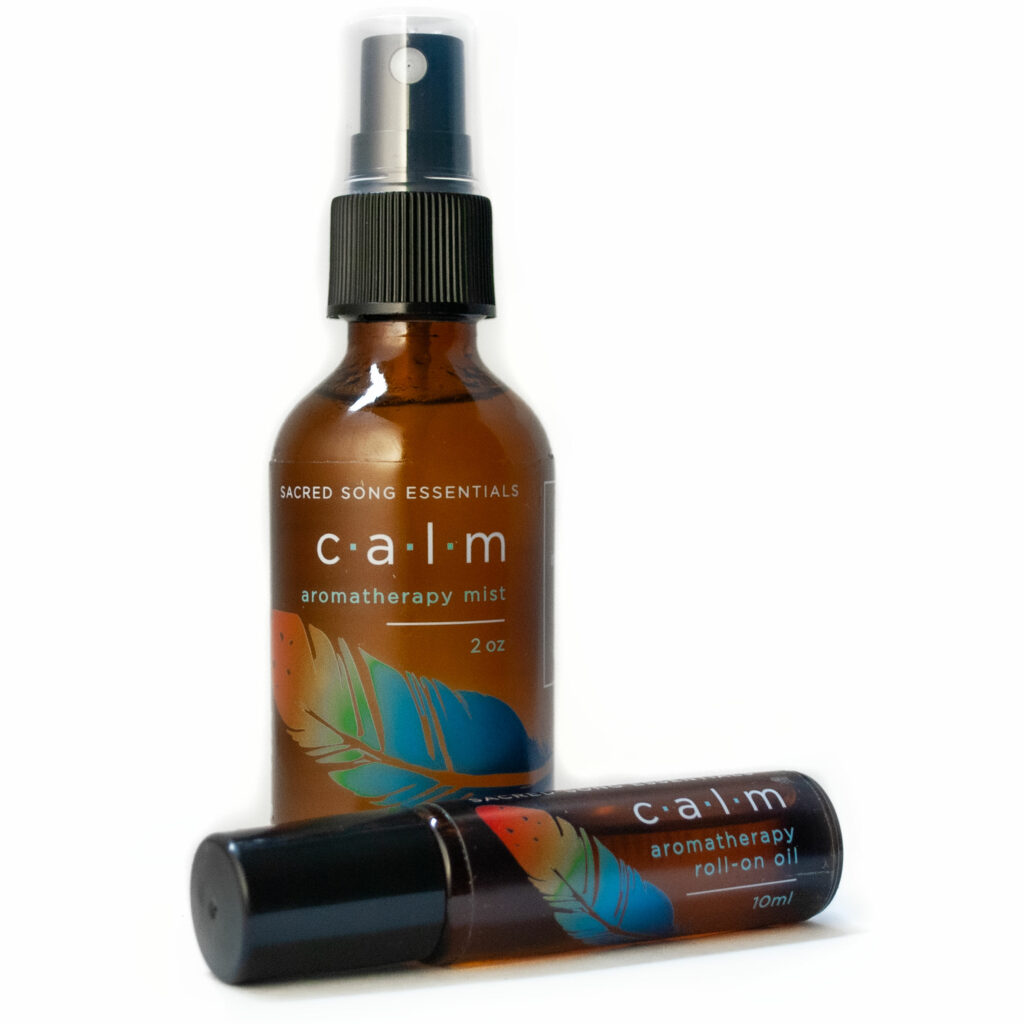 Calm – A serene blend of lavender, Roman chamomile and vetiver that quiets the mind and invites inner peace.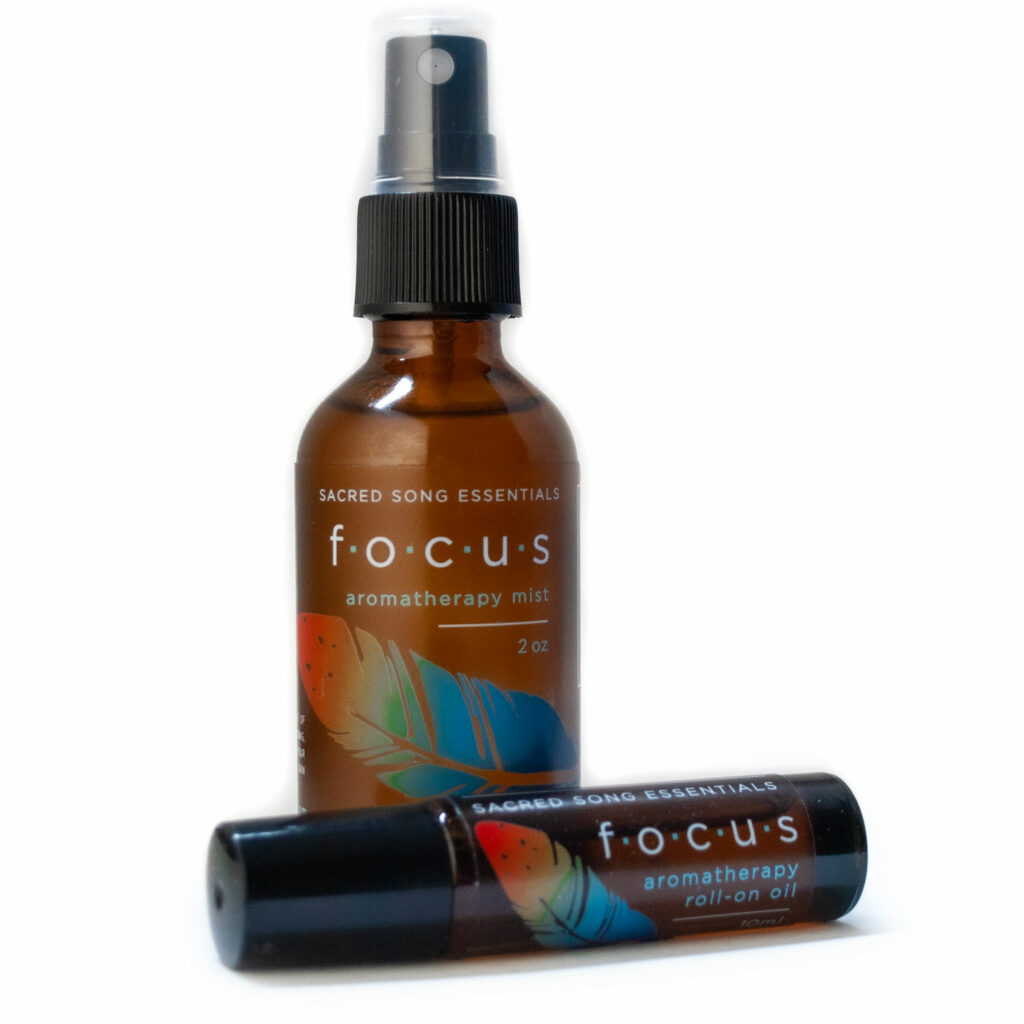 Focus – An invigorating fusion of clary sage, rosemary, and peppermint that energizes the mind and improves concentration.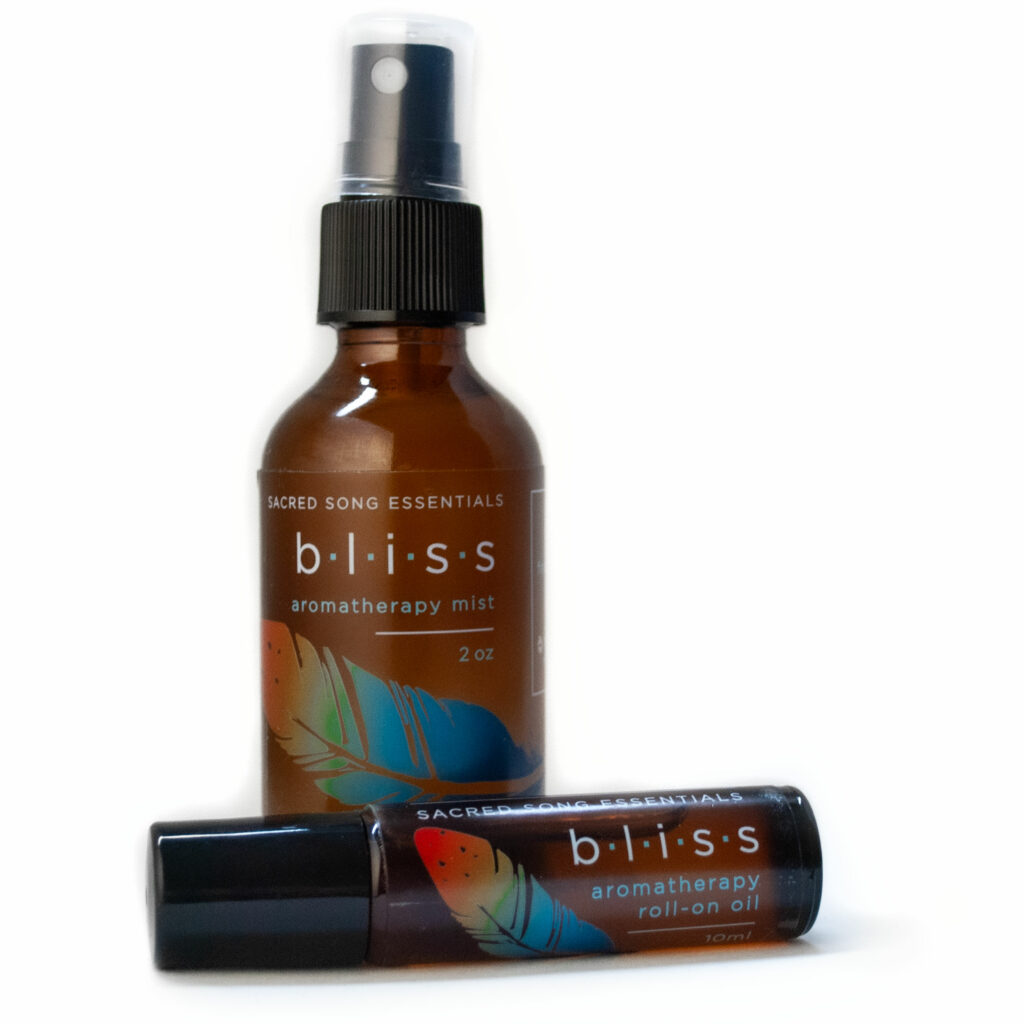 Bliss – A joyful mix of bergamot, cedarwood, and ylang ylang that helps you find your happy place & reduce anxiety.
Energy Clearing Kits – a complete set of energy-clearing products, including:
Clear Spray Mist – a 2 oz. blend of palo santo and white sage essential oils to mist yourself and your space to clear negative energies, and for grounding and rejuvenation. Ideal for everyday use.
Organic 7 Chakras White Sage Smudge Stick – for clearing negative energy and attracting higher healing energy.
Selenite Wand – a beautiful crystal that can be used to remove lower energies and clear other stones.
Palo Santo Incense – made from Palo Santo, the sacred tree fragrance from South America that translates to "holy wood." This incense is 100% natural, and no live trees were harmed to gather this sacred wood.
Bonus – a few words of wisdom for you to contemplate.
Products are currently available online and at the clinic.