Karen Nunley's Credentials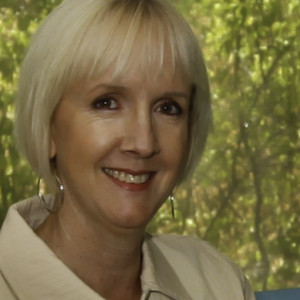 Licensed in 1996, Karen Nunley is a highly trained acupuncturist with a passion to share this incredible form of healing with as many people as she can. She loves to help people feel better so they can live in a more heart- and body-centered way.
Karen's life experiences, including her husband's long journey of living with cancer, have taken her down a multitude of unexpected paths that have helped shape the profound insights she shares with her patients today.
A native Austinite, Karen loves hanging out with her husband, Steve, and their Border collie, Maya Papaya. For fun, she plays in her garden, pumps iron, makes jewelry, crochets or watches the sun set and the full moon rise.
Karen graduated from the first class of the Academy of Oriental Medicine at Austin (AOMA) in 1996, and has been in full-time private practice ever since. She is certified by the National Certification Commission for Acupuncture and Oriental Medicine as a Diplomate of Acupuncture.
She has been recognized as a pioneer advocate for the expansion of the practice, earning the Founder of Texas Acupuncture award by the Texas Association of Acupuncture and Oriental Medicine in 1997. She has also served as a consultant to the Texas State Board of Acupuncture Examiners since 2000, providing expert advice for complaints filed against acupuncturists licensed in Texas. (She happily notes this profession has had very few complaints filed!)
Karen helped to bring acupuncture services to the working poor of Austin, working with AOMA and the People's Community Clinic (PCC) to develop the first AOMA Student Clinic where she served as its first Clinical Supervisor from 2004-2007.
She introduced acupuncture to Hospice Austin, which is now including it as palliative care at Christopher House, their 24-hour intensive medical care site.
In 2008, Karen was included in "SAND TO SKY – Conversations with Teachers of Asian Medicine," the first anthology of global teachers of Asian Medicine written by Pamela Ellen Ferguson, Dipl. ABT (NCCAOM) and Debra Duncan Persinger, PhD.
Karen has enjoyed many leadership roles including:
• Academy of Oriental Medicine at Austin, Board of Governors, 1997-2010
• Optum's ACN Group, Credentialing Committee, 2008-2010
• Texas Association of Acupuncture and Oriental Medicine, Board of Directors, from 1997-2005
• Volunteer, Hospice Austin