Karen's Story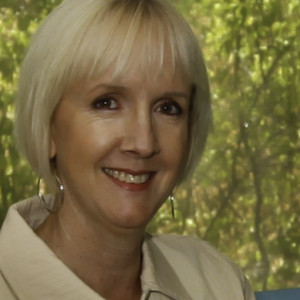 In 1992, I was walking after work, thinking how much I disliked my well-paying corporate job that often left me feeling empty at the end of the day. I mumbled to myself "why I am here?"
Much to my surprise, a loud booming voice in my head said, "HEALING!" At the same time, I saw this word in big, black block letters in my mind as I felt an electrical sensation go through my body.
Whoa! Sounds wild, I know, butI promise this is a true story! A bit shaken, I wondered what "HEALING" could possibly mean. Medical school? I'd never ever considered a medical career. Especially after what I had just experienced with recurring bladder infections that would send me to the urologist for rounds of antibiotics.
Unfortunately, the antibiotics didn't work. I had spent nine months fighting the chronic infections and in constant pain; I was desperate. A girlfriend suggested I see a chiropractor who practiced holistic medicine. After working with me for 1½ hours, he recommended a few supplements and suggested that I stop eating my beloved nightly pint of Haagen Dazs Chocolate Chocolate Chip ice cream, which was my only remaining indulgence. Looking at me as a whole person rather than just as a bladder, he explainedhow what we eat can really affect our bodies and that the high amount of sugar and caffeine might be contributing to my discomfort. He was right and happily my chronic pain subsided over the next few days. Relief,finally!
After much thought, I decided to study acupuncture and four years later, opened my practice and named it The Healing Acupuncture Center in honor of the word that has so changed my life.
What I have learned over the years is that the message of "HEALING" I received back in 1992 was about my own healing. By changing the direction of my life, I've been able to tap into the wonderful world of wellness for my clients and myself. I LOVE coming to work and I love my job!
Yours in healing,
Karen Nunley